Autumn golf
The benefits of autumn golf (including new outfits!) and the joy of the summer tournaments, by blogger and golf enthusiast 'Ladies Golf Blog'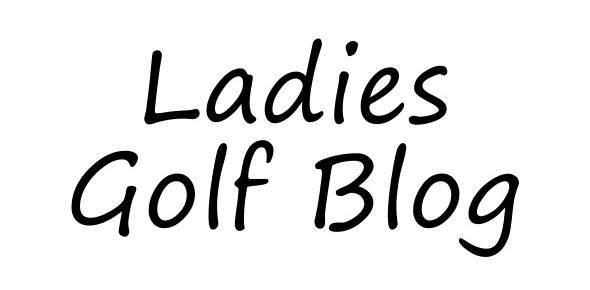 ---
Autumn is without a doubt my favourite season. I like the crisp days, the calmer weather and the crunch of leaves underfoot on the course (my golf ball can often be found hidden underneath the layers of leaves!). I find that golf courses tend to be a bit quieter as it is an under appreciated time of year to play, so I feel less rushed on the course. Many golf courses also introduce discounted rates in autumn/winter, so it is a good time to perhaps play a new course that normally has high rates in the summer months.
The new season calls for some extra additions to the golf wardrobe. This is when various layers come out of my wardrobe to keep warm. The new arrivals on the GolfGarb website have definitely caught my eye. I love the deep berry colours in the Green Lamb collection such as the navy and pebble print top shown. adidas is always a staple in my wardrobe and they released a number of great golf dresses earlier this year. It's great to see a long sleeve dress which can be worn as the days get colder.
I'm not normally somebody who is daring with prints, but I really like the subtlety of some of the pieces in the Ping Paisley Collection and the Puma Deep Teal polos. I also love the teal colour and quirky design of the Röhnisch top below or their thermal top to keep extra warm this season. I have worn my Callaway thermal trousers every autumn for many years. They have a really soft fleece lining which is so comfortable on the course. GolfGarb has their latest version of this trouser.
I was excited to see a brand-new addition on GolfGarb with "Mac in a Sac" in fabulous colours. Some macs are even reversible and perfect to fit in your golf bag as the weather becomes more unpredictable.
---
When I haven't been online shopping for clothes, it has been fantastic to watch golf again. We've seen the return of golf on the world stage at the Olympics with lots of tense moments! Nelly Korda has had a dream season winning the Olympic gold medal just weeks after winning her first major championship. The recent Solheim Cup had many of my Instagram followers watching along nervously so it was great to see Team Europe secure their second victory on US soil. I'm looking forward to seeing how Europe fares in the Ryder Cup later this month.
The second season of the Rose Ladies Series has been another delight in the ladies golf calendar with events across England and Scotland at wonderful golf courses. The final is still to come at the end of September at Bearwood Lakes and I'm very excited to see who will win.
I was able to go along and enjoy some live golf at the BMW PGA at Wentworth recently. There was such a buzz with the crowds and the standard of golf was incredible. Billy Horschel won with a fantastic 19 under par – I can only dream of getting a score like that!
In terms of my golf, I have been playing more and making the most of the light evenings to get some practice in. I won a month of online lessons so have received some great feedback on my swing. I'm now implementing a few small changes in my takeaway. I have been back in the gym with my personal trainer Dimi and building up my strength again which is helping boost my confidence. I have a few games scheduled at new courses over the next couple of months so I'm looking forward to wearing my layers, testing myself and meeting some new people.
---